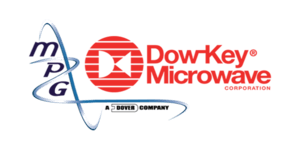 Reliant Switch for better RF testing
Today, RF & wireless devices are equipped with many signal paths between input and output ports that need to undergo rigorous and complex testing. Therefore the use of coaxial switches is essential, allowing the user to easily switch between I/O ports and avoiding the cumbersome task of having to disconnect and re-connect RF cables. Repeatability between port-to-port testing and repeated tests across different DUTs is critical; making that the life of a RF switch and its reliability imperative.
Dow-Key Microwave has launched a new product line that meets all these critical features. The Reliant Switch is a 1×6 bidirectional coaxial switch with an operating frequency from DC to 26. 5 GHz, which covers the typical 6 GHz test range and beyond for high-speed testing. This switch is designed with a high isolation of 100 dB (up to 4 GHz) to maintain RF consistency between port-to-port testing. Moreover, the switch can sustain a guaranteed insertion loss repeatability of 0.03 dB across the entire frequency band. The Reliant Switch has an extended life cycle where each position can switch a minimum of 5-Million cycles, which is a 5X improvement from a typical multi-position switch.
To meet a variety of test & measurement setups and signal switching configurations, the Reliant Switch is offered with latching actuators, position indicators, SMA connectors and with 50-ohm 2W terminated ports. The switch can operate both in break-before-make (cold-switching) or make-before-break (hot-switching) applications and has a switching speed of 15 ms. A variety of control options are available, including controlling the switch with +24Vdc coil voltage, or using TTL or CAN bus logic. For more sophisticated control solutions, the CAN bus interface can be converted to Ethernet or GPIB with RS-232 and USB controls by adding externally a Dow-Key designed controller board.