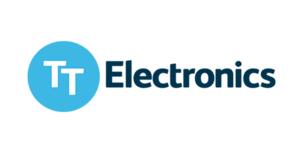 HPDC Series – High Power Density Chip Resistors
21 Januari 2022
2.4W in 1206 – 3.5W in 2512 – Aluminium Nitride substrate
HPDC series resistors use an aluminium nitride (AlN) ceramic substrate with about 6 times the thermal conductivity of alumina, the conventional substrate material. Also, they have large area terminations, improving thermal contact with a PCB.
This results in resistors with very high power density and excellent overload withstand. This product can also serve as a heater in a temperature regulated system.
Features
Aluminum nitride (AlN) substrate
Wide area solder terminations
Offers >3 x standard power density
Power rating up to 3.5W @70°C
Tolerance down to 0.5%
Overload rating up to 7.7W for 5s
Thick film element
Benefits
The use of a high power density part reduces the PCB footprint required.
Low thermal impedance minimises the temperature rise and enhances the reliability of the assembly.
High overload withstand gives reliable product performance under high momentary load conditions.
Ideal Applications
Power supply
Motor drive
Actuator control
Active capacitor bleed
Power amplifier
Local heater
Keyword : #Maxmega, #TTElectronics, #Resistor