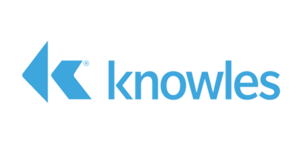 Knowles – Reduce RF Circuit SWaP with High K Materials and Precision Thin-Film Microstrip Technology
In general, developing high-performance and reliable mmWave circuits is not an easy task. Add in the additional demand to continuously reduce device size, and circuit development becomes even more challenging. Thus, companies developing RF and microwave applications need vendors who can help them meet this demand by providing components that reduce size, weight, and power (SWaP). However, it can be really difficult to find companies who are up for a challenge like this.
At Knowles Precision Devices, we are not only up for it, we encourage RF designers to bring us their most difficult challenges. With the combination of our custom high K dielectrics, our experience working with high-precision thin-film photolithographic technology, and our ability to seamlessly integrate multiple passive components into a single circuit, we constantly have new and innovative ways to miniaturize RF components available.